Ad-Din Sakina Medical College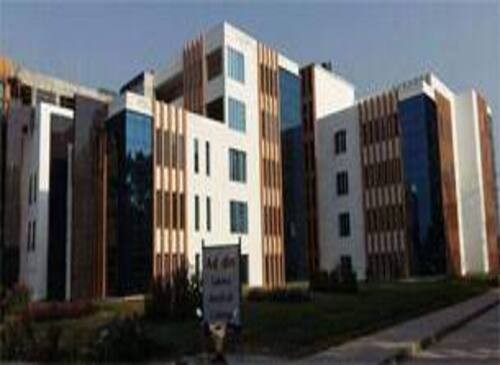 Ad-Din Sakina Medical College aims to usher in synergy between objectives of its Medical Colleges and guidelines of BMDC, and also the holistic personal development of the scholars to become ideal citizens also as distinguished physicians. Since its inception, Ad-din's Medical Colleges are continually striving for excellence within the field of Medical Education. it's been shaping young minds to become future leaders in health services, medical education, research, and public health. the tutorial strategy of this medical college is to make a learning environment and guide students to accumulate the acceptable knowledge, skills, and temperament to practice medicine and be a member of the multidisciplinary health care team. The Medical College Hospitals of Ad-din already offer a good range of services to its patients in both medical and surgical specialties. These facilities provide students with good opportunities for clinical learning.
PAYMENT INSTRUCTIONS: 2020-2021
FOR SAARC COUNTRIES:
Mode of Payment:
Payment of admission fees, Development fees, Donation, and every one other charges (US$ 32,250.00).
During admission:
Description Amount (US $)
1st year at the time of admission & seat booking 19,000.00
Registration Fee of DU & BMDC 2,000.00
Tuition Fee(2nd Year) 6,000.00
Tuition Fee(3rd Year) 6,000.00
Tuition Fee(4th Year) 6,000.00
Tuition Fee(4th Year) 6,000.00
Total US$ : 45,000.00
In words: Forty-Five thousand US dollars only.
Note: If any student doesn't perform their internship training during this institute (MCWH) she is going to get a refund of USD 2170. the entire amount then to be paid USD (45000-2170) = USD 42830.
Note: Foreign Student Agent Consultancy generally fee USD 3000.
Ad-Din Sakina Medical College Hostel accommodation fee per annum approximately: US$ 800.00
At the time of admission, all students will need to pay a minimum of 1 (01) year hostel seat rent beforehand , if they desire to measure during a hostel. Hostel accommodation fees are same as an area students for one year. All students will clear their hostel seat rent before appearing within the 1st, 2nd, 3rd & Final professional MBBS examination. If they fail within the Final Professional MBBS Examination, they're going to need to pay US$ 800.00 (Eight hundred US Dollars) for every attempt altogether subjects and US$ 267.00 for every subject. All students will clear their tuition & others fees goodbye they continue their regular courses. All students need to pay the other charges which can be imposed by the concerned authority associated with the MBBS course, like RFST, study tour, autopsy visit, etc.
[elementor-template id="9971″]