Khwaja Yunus Ali Medical College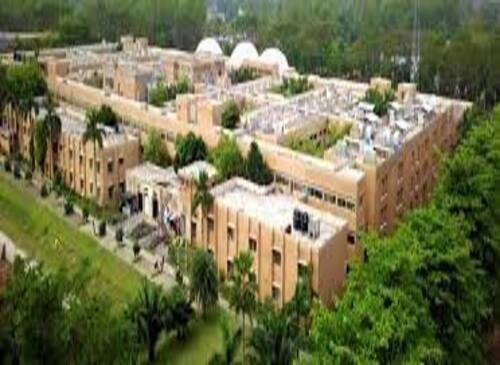 Khwaja Yunus Ali Medical College has inherent existence within the year 2005 fulfilling the holy wish of the good saint. This academic multi-disciplinary hospital of the school may be a non-commercial venture and is provided in ways in which are yet to be available in another hospital in Bangladesh.
Enayetpur is situated in Sirajganj district 147 Kms from the capital city Dhaka and 22.5 Kms from Jamuna Bridge linking the Northern and Southern parts of the country. The teaching hospital of the school Khwaja Yunus Ali Medical College & Hospital is registered under the Society Act of state of the Peoples Republic of Bangladesh.
This college is affiliated with the Rajshahi University for MBBS degree and for postgraduate degrees with Bangabandhu Sheikh Mujib Medical University (BSMMU), Shahbag, Dhaka. The course and curriculum are governed by the regulations of the Bangladesh Medical & Dental Council (BM&DC). The institute is that the center for all professional MBBS examinations under Rajshahi University.
The institution Khwaja Yunus Ali Medical College & Hospital is constant its teaching programs efficiently with its 9th batch MBBS students. The MBBS course is running consistent with the present Bangladesh Medical and Dental Council (BMDC) approved curriculum. The experienced faculty members in pre-clinical, para-clinical, and clinical disciplines are engaged in conducting the courses. this is often the sole institution within the private sector having an echo-friendly academic environment within a huge campus within the country during a completely rural setting. the school possesses a 500 (five hundred) bedded sophisticated teaching hospital providing all types of medical services.
Besides open operation , our institution features a very high standard catch. lab. for invasive cardiology administered by renowned cardiac surgeons and cardiologists. We even have a middle of excellence for the treatment & care of cancer patients where an enormous number of referred patients come from everywhere the country because the center has now been recognized as a Referral Hospital at national and international levels.
PAYMENT INSTRUCTIONS: 2020-2021
FOR SAARC COUNTRIES:
Mode of Payment:
Payment of admission fees, Development fees, Donation, and every one other charges (US$ 32,250.00).
During admission:
Description Amount (US $)
1st year at the time of admission & seat booking 19,000.00
Registration Fee of DU & BMDC 2,000.00
Tuition Fee(2nd Year) 6,000.00
Tuition Fee(3rd Year) 6,000.00
Tuition Fee(4th Year) 6,000.00
Tuition Fee(4th Year) 6,000.00
Total US$ : 45,000.00
In words: Forty-Five thousand US dollars only.
Note: If any student doesn't perform their internship training during this institute (MCWH) she is going to get a refund of USD 2170. the entire amount then to be paid USD (45000-2170) = USD 42830.
Note: Foreign Student Agent Consultancy generally fee USD 3000.
Hostel accommodation fee per annum approximately: US$ 800.00
At the time of admission, all students will need to pay a minimum of 1 (01) year hostel seat rent beforehand if they desire to measure during a hostel. Hostel accommodation fees are an equivalent as local students for one year. All students will clear their hostel seat rent before appearing within the 1st, 2nd, 3rd & Final professional MBBS examination. If they fail within the Final Professional MBBS Examination, they're going to need to pay US$ 800.00 (Eight hundred US Dollars) for every attempt altogether subjects and US$ 267.00 for every subject. All students will clear their tuition & others fees goodbye they continue their regular courses. All students need to pay the other charges which can be imposed by the concerned authority associated with the MBBS course, like RFST, study tour, autopsy visit, etc.
[elementor-template id="9971″]